Welcome to one of the most extensive collections of Cedar Key photos on the internet
~ Capturing the essence of Cedar Key Florida ~
If you are interested in Seeing what the quaint island community of Cedar Key Florida is all about you have found the right site.
To see my blog posts click on BLOG.  For a collection of my favorite images select GALLERIES.  For a Resource Guide, a list of Day Trips, or Historical information on the town select INFO on the menu.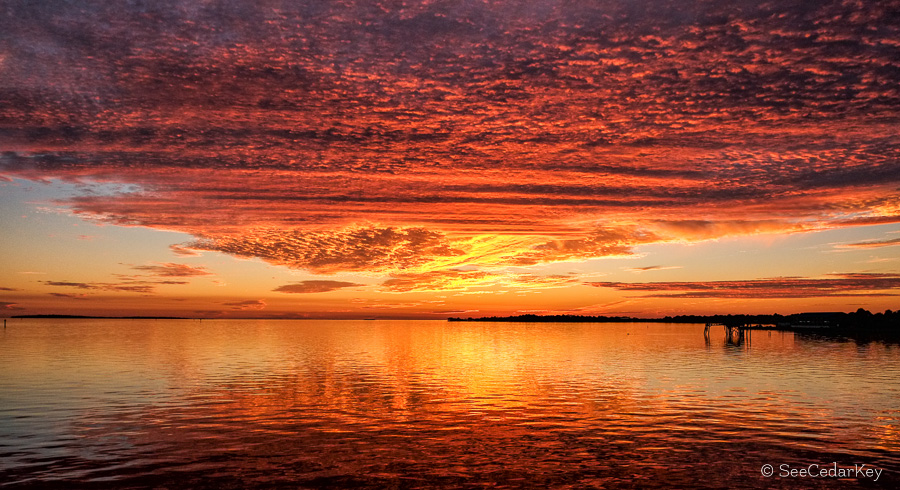 ~ Current Weather in Cedar Key ~
Cedar Key
56F
overcast clouds
humidity: 94%
wind: 12mph NE
H 56 • L 56
~ A quick history of SeeCedarKey ~
As an avid amateur photographer, I have been photographing Cedar Key and the surrounding area for many years now.  After accumulating thousands of photographs I decided to start this site.  It is intended to be a photographic exploration of the many interesting aspects of Cedar Key, Florida.
For people not familiar with Cedar Key, it is a small island town in the heart of the Nature Coast region of Florida.  It is also part of the Cedar Keys National Wildlife Refuge.
Since starting the site I have been told it captures the essence of Cedar Key.  If you visit Cedar Key and want to show your friends and family what the island is all about, hopefully this site will do just that.
~ A few tidbits about Cedar Key ~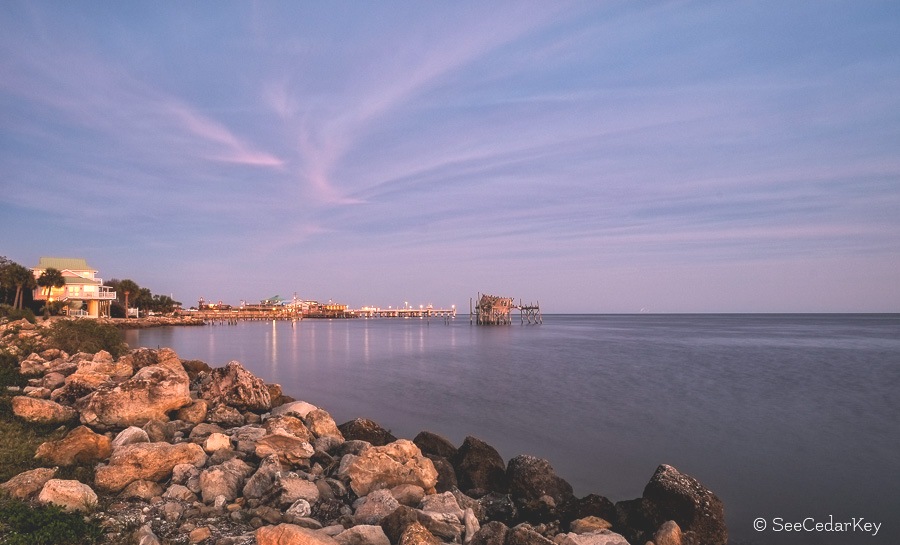 Once a thriving port city and termination point of the historic Florida Railroad, the picturesque town of Cedar Key is often referred to as a Hidden Gem of Florida.  The small island fishing village is home to 702 residents as of the 2010 census.  With an emphasis on remaining natural and Eco-friendly, Cedar Key is an eclectic place full of small family owned businesses and friendly people.    Away from all the hustle-bustle, most people who visit Cedar Key say that time seems to slow down while they are here.
Spend a little time in Cedar Key and you'll discover that the town has a very rich history.   It is home to two historical museums, the Cedar Key Museum State Park and the Cedar Key Historical Society Museum.  There is also a fair amount of information on the internet about Cedar Key.   Click [here] for information from Wikipedia.
The city has a total area of 2.1 square miles, of which 0.97 square miles is land and 1.2 square miles, or 54.28%, is water.  That translates into a total acreage of about 1344 acres, for both land and water.  By comparison, the Walt Disney World Complex is roughly 25,000 acres, almost 20 times the size of Cedar Key!   While our family really enjoys Walt Disney World, I suppose you could say that Cedar Key is the antithesis of WDW…
I hope you enjoy your visit to SeeCedarKey.com.
Steven Deam