I had a little extra time before getting ready for church this morning so I took a walk through the Cedar Key park and along A Street.    The weather channel is calling for 77° and mostly sunny today.   Absolutely perfect weather as far as I'm concerned!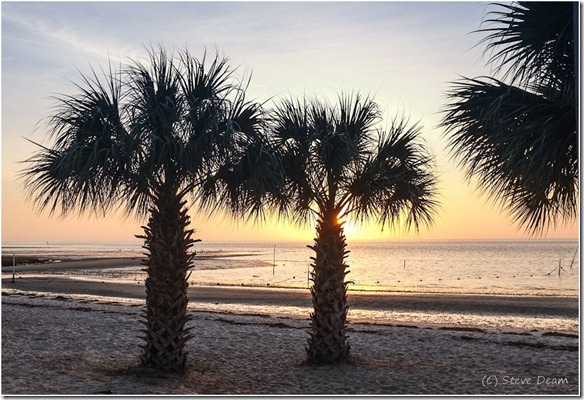 At the main boat ramp it was a typical morning scene – a mixture of sport fishing and clam farming boats launching for a day on the water.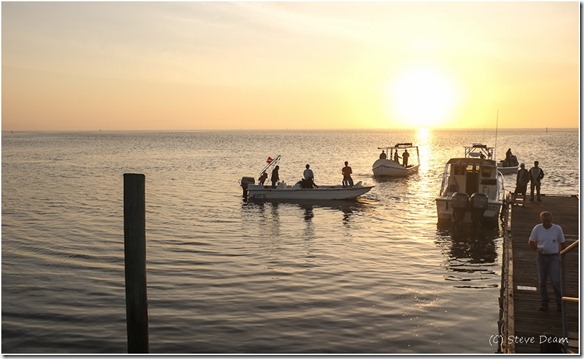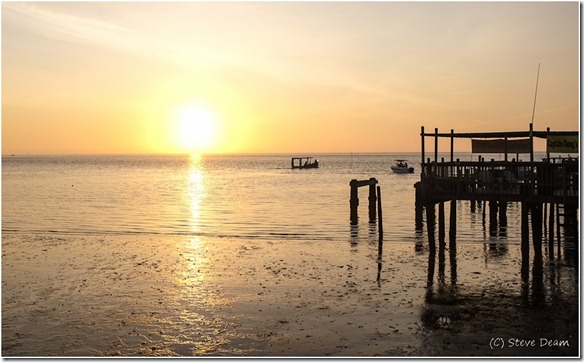 Low tide this morning…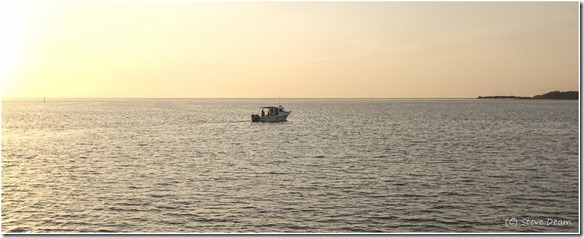 Heading out where the big ones are!   A section of Atsena Otie Key can be seen in the distance.
From what I understand, Clam farming accounts for approximately half of Cedar Key's economy, with tourism making up most of the balance.
Click [here] for Clams-101 presented by Cedar Key News.