Today was one of those absolutely beautiful days here in paradise, err I mean Cedar Key…   And what a perfect day for kayaking.  The gulf water was smooth as glass and the weather was wonderful.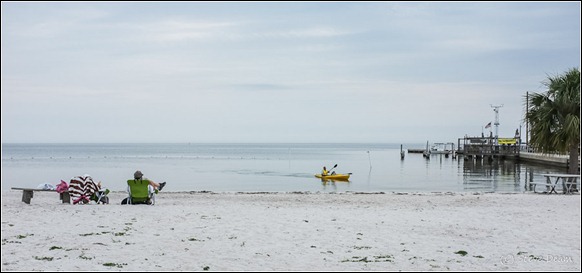 If you weren't in the mood for kayaking it was a perfect day to relax on the never–crowded Cedar Key beach.
We debated about tossing our kayaks in for a paddle, but decided to just meander around town instead.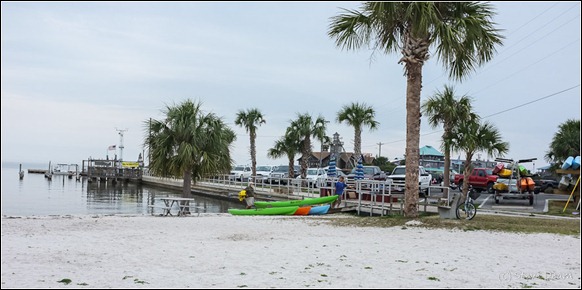 Since I could tell that Kayak Cedar Keys was having a busy day, I thought I would grab a few shots of their operation.  The above image is a wide angle view of a portion of the beach which shows their location.
If you have any interest in kayaking, Tom Yakker is the person to talk to.  Having been in business at Cedar Key for over 12 years now, Tom knows the area extremely well.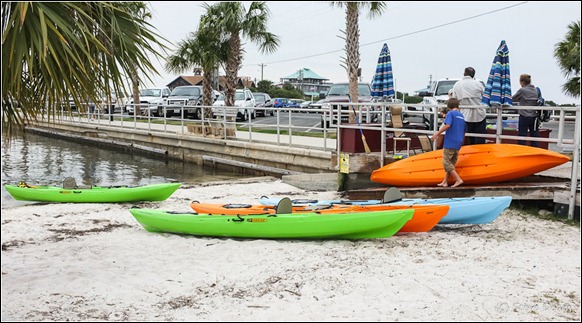 No need to worry if you have never kayaked before.  Tom and his helpers will tell you everything you need to know to have a very enjoyable time on the water.
Tom is quite knowledgable on the history of Cedar Key too.  He'll be happy to share his knowledge of the area with you.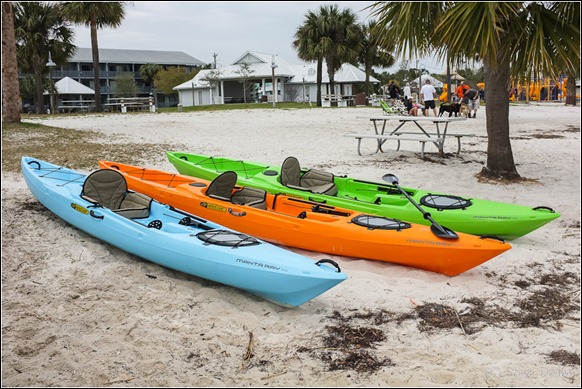 A really nice thing about Tom's operation is that all of his kayaks are the latest models and are in pristine condition.   They are also very comfortable, as is evident by the nice padded seats.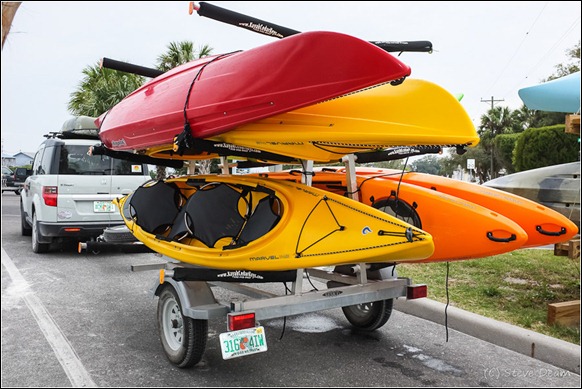 The above shot shows Tom's custom built trailer which can haul up to 18 kayaks.  If you have a group that would like to kayak right at Cedar Key, or in the surrounding area, Tom has the equipment to accommodate your group.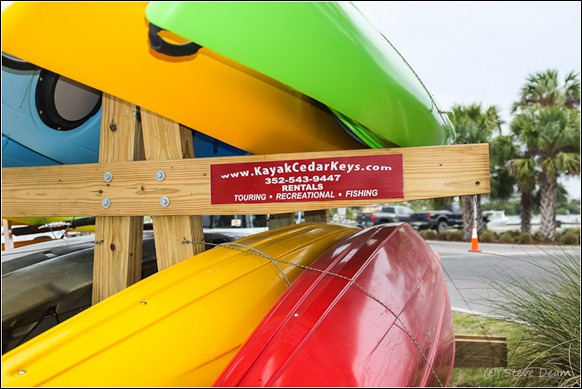 A close-up shot of his custom built stationary rack.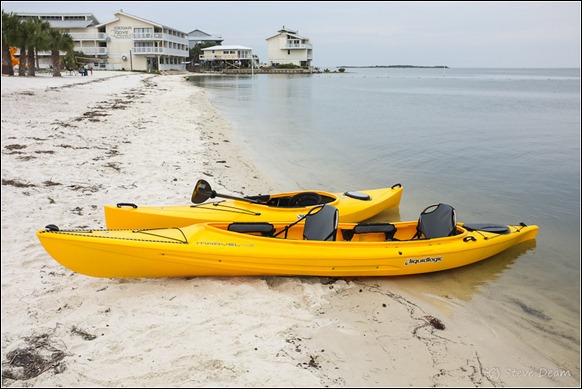 Look at this launch area!   It doesn't get any nicer than this!
Writing this post has made me want to get in one and paddle!  We'll see you on the water!
(Click any image for a larger view)