Another Starry Starry night in Cedar Key!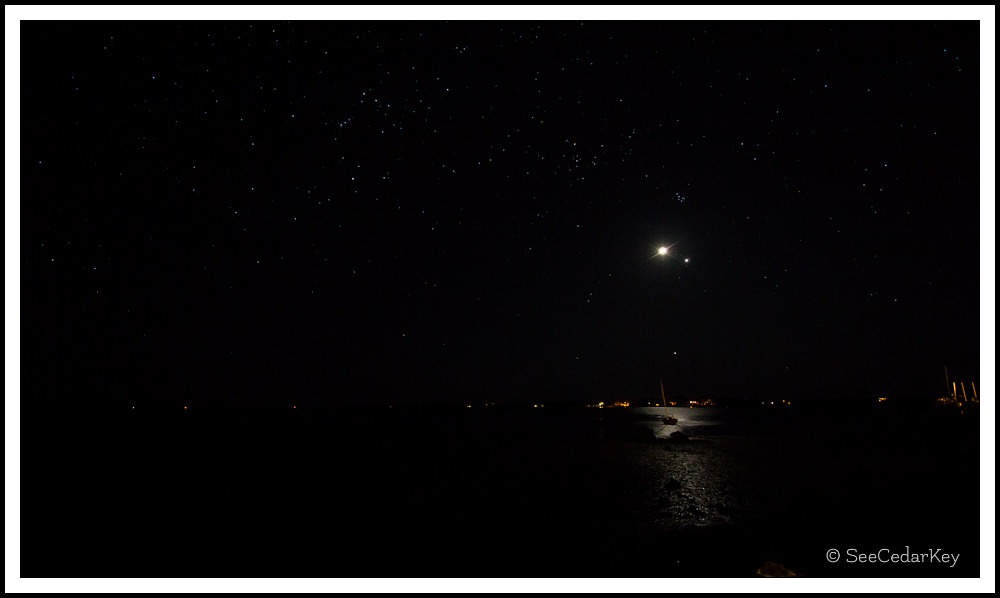 I captured this shot from G Street at 10:00pm.  If you click on it and look closely you can see a small sailboat in the moon's reflection.  You can also get a feel for how starry the night skies are here due to very little light pollution.   Although it looks like it, it is not a full moon.  In order to get enough exposure to show a few of the stars, the moon was severely overexposed causing it to blow out.
The bright objects to the right of, and below the moon are Venus and Jupiter.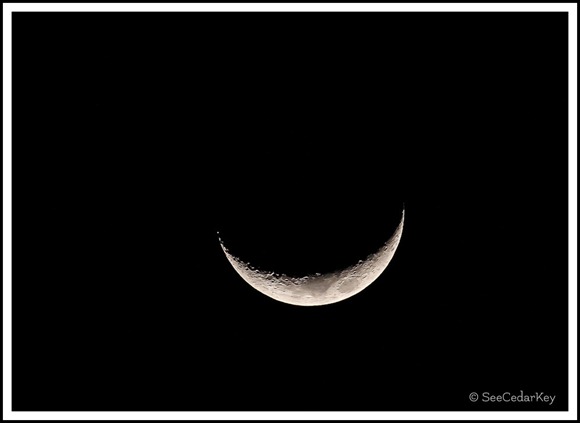 This shot was taken at 10:15 with a 400mm lens.
Cedar Key is a perfect location to view the heavens due to the almost complete lack of light polution.
Click any image for a larger view
By the way, when is the last time you listened to "Vincent" (Starry Starry Night) by Don McLean??