Monthly Archives:
May 2012
While kayaking the Cedar Key back bayou a couple months ago, my wife and I were treated to a close-up view of a large group of White Pelicans.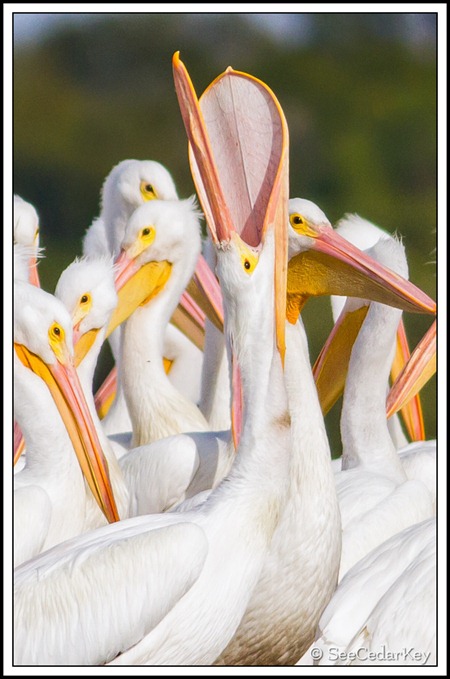 This pelican is demonstrating a "head throw" which is their way of yawning.
It's quite an experience to see these impressive birds from a kayak just a few yards away.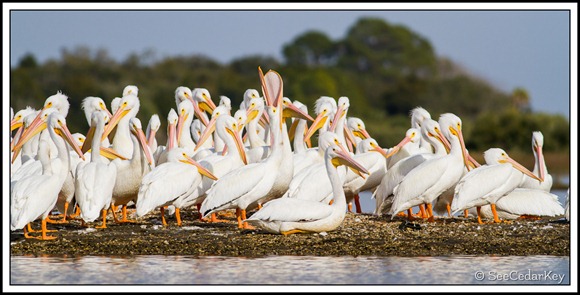 A wider view…
You can click the image for a larger view.
Low Key Hidaway has been ranked 9th out of the "Top 25 Bargain Hotels in the United States" by Tripadvisor.
Pretty cool that a li'l ol' Cedar Key hotel ranked so high in the entire country!   They must be doing something right over there…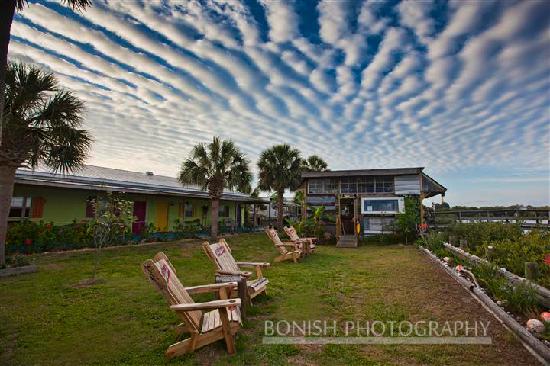 Natural beauty is all around Cedar Key.  These shots are from a leisurely drive through the Lower Suwanee NWR just a few miles from Cedar Key.