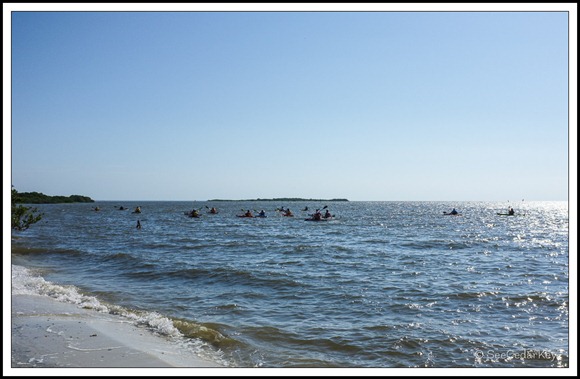 A group of kayakers head out into the morning sun for a paddle in Cedar Key… In talking to one of them he said their plan was to paddle over to Atsena Otie Key, but since there was a pretty good chop in the Gulf today they decided to head into the back bayou.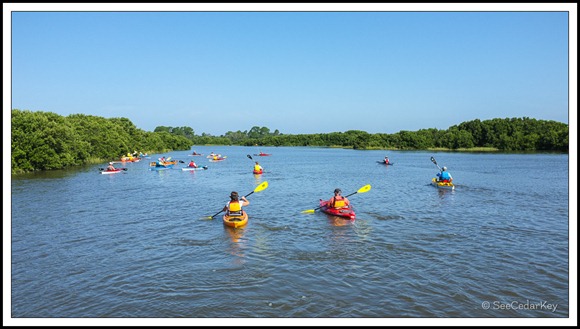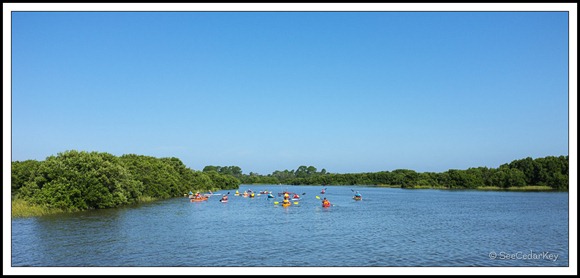 And off they go into the calm water of the bayou… Amongst the maze of mangroves and oyster reefs they will almost certainly see a nice variety of birds and other wildlife.
Click any image for a larger view.