I took a little walk this morning with my Canon 400mm lens…   Cedar Key must be directly in the migration path of Robins.  Right now it feels like the island has been invaded with my wife's favorite bird.   There are thousands of them!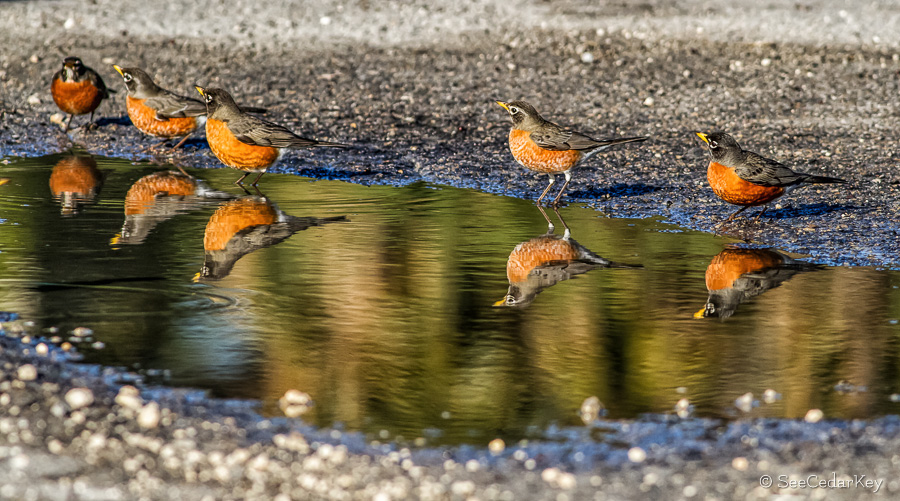 Here are a few more birds that I encountered this morning…
Invalid Displayed Gallery
A little later in the day I noticed this guy…
[
here
] for a link to information on the 2013 migration of Robins.