Having just taken the boat tour to the lighthouse on Seahorse Key yesterday, I decided to take the Suwannee River boat tour with Tidewater Tours today.   On this particular day our boat was captained by a lady who has lived in Cedar Key her entire life.
As she navigated the back waters on the way there and back, it was obvious that she knows these waters like the back of her hand.   At times we were winding though shallow water at full speed with reefs only feet away from us on both sides of the boat.   A fun ride!
Here are a few shots from this tour.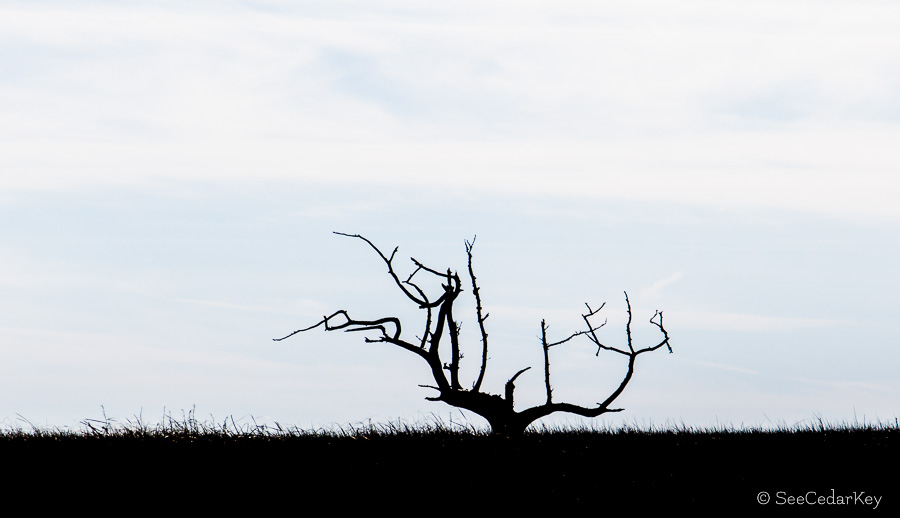 In this case I had strong back-lighting so I made this shot of a dead tree on the Suwannee River into a silhouette…
Invalid Displayed Gallery
A very comfortable and enjoyable tour!    Tidewater Tours has several tours to choose from.   Because of the length of the tour, the Suwannee River tour happens only occasionally so be sure and check with them for a possible date.    There are a number of other tour and charter operations on the Island.    See my Cedar Key Resource Guide for more information.