I received this touching note from a site visitor over the weekend…  I am publishing it here with her permission…
Steve,
A month ago I made plans to visit Cedar Key with my husband, whom of which we were celebrating 30 yrs of marriage. 
We rented Aunt May's Cottage, which is a beautiful spot on the island. While searching for Cedar Key info, I found your site and submitted a poem. 
Along with celebrating the joy of 30yrs of being married, I needed a quiet place to reflect as I lost my Mother after a long illness on April 1st this year. These past few days have been the most peaceful times I have had in many years. Cedar Key is awesome. 
Attached are a couple of  photos I snapped as storms approached a couple of different afternoons. Thought you may enjoy it.  I have not cropped or straightened so they may be crooked since the wind was blowing quite hard and I did not want to set tripod up during storm.

Thanks for having a website that is a joy to look at. I love good photography (taking it and looking at it) and yours is awesome.  I will keep check on your site for more pictures and we will be returning to Cedar Key. 
Have a safe and happy weekend.
Gina Marcengill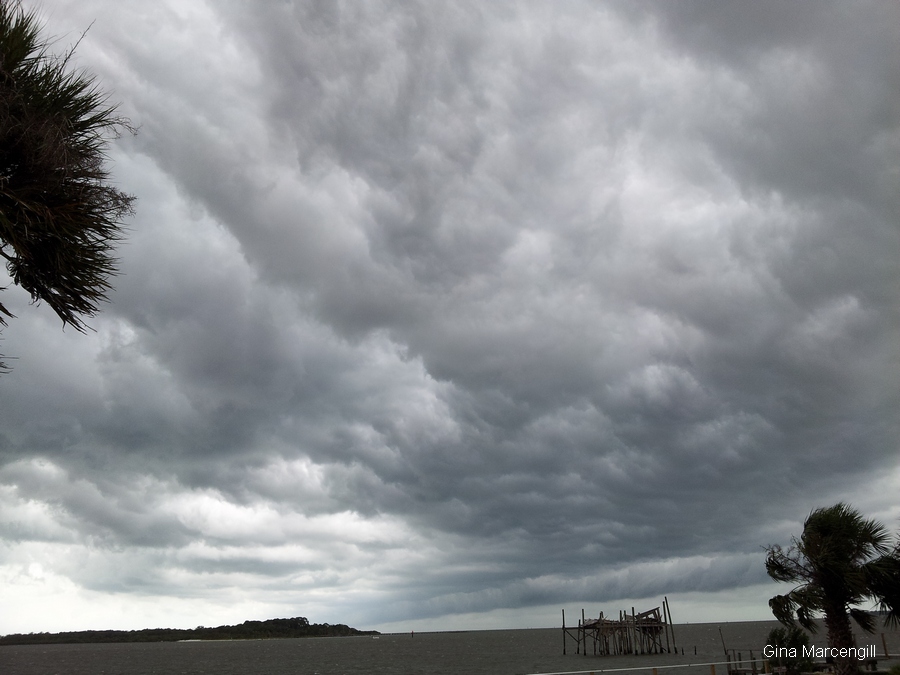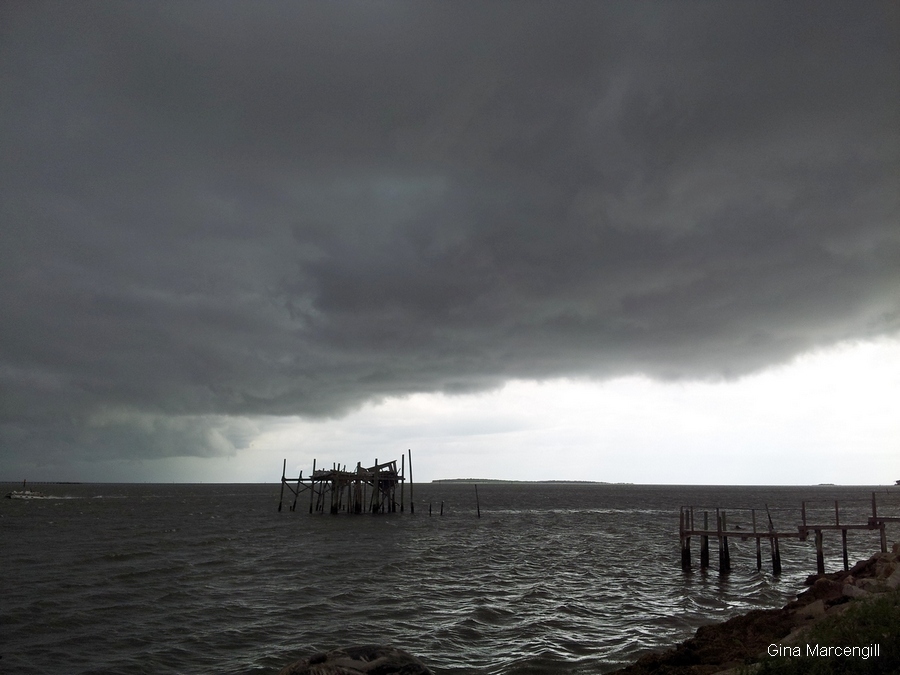 I love these shots taken by Gina on July 3rd and 4th, 2013.   For anyone considering submitting a poem for my solicitation