It was an absolutely gorgeous day today!  The kind of day that makes you feel fortunate to able to be out side and take in the beauty of this world…
This evening I took two cameras out with me.  One with a fisheye lens attached and one with a wide angle zoom attached.
Below is a shot of the setting sun through one of the many Live Oak trees that grace the island…  At this time of year 3rd street is perfectly aligned with the sun, which make this shot possible.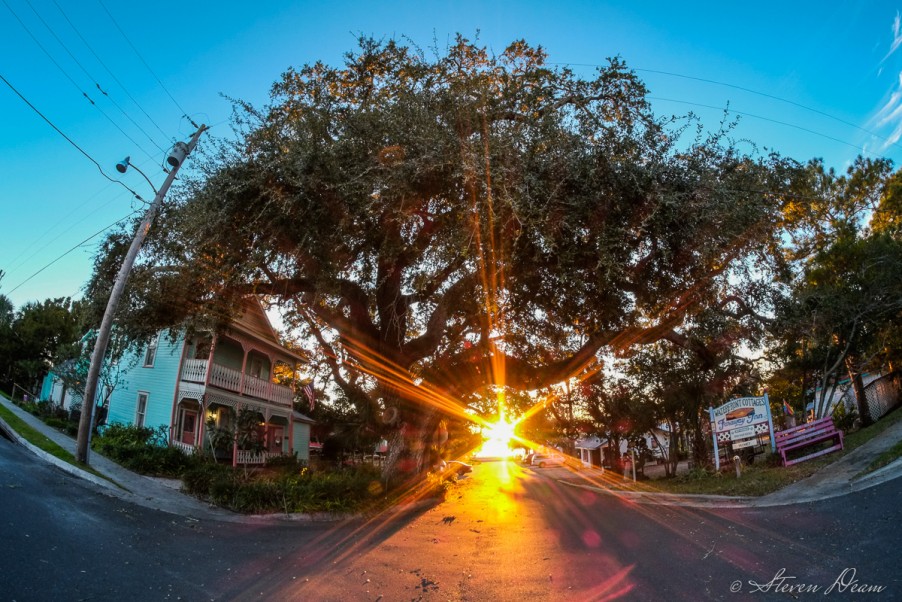 Here are a few more shots with a fisheye lens from this evening…