Including a few more Milky Way shots…  This evening the sky was crystal clear again so I decided to get a few shots of the Milky Way over parts of the town.
The following shot of the Cedar Key pier was taken from the sidewalk on Dock Street.  Because of the extreme dynamic range of light between the pier and the sky it required two shots to create this image.  One shot was a long exposure to capture the Milky Way and the other shot was a much shorter exposure to properly expose the pier.  They were then combined in software to show the entire dynamic range.  The smudge in front of the pier house is a couple of people that were moving during the exposure.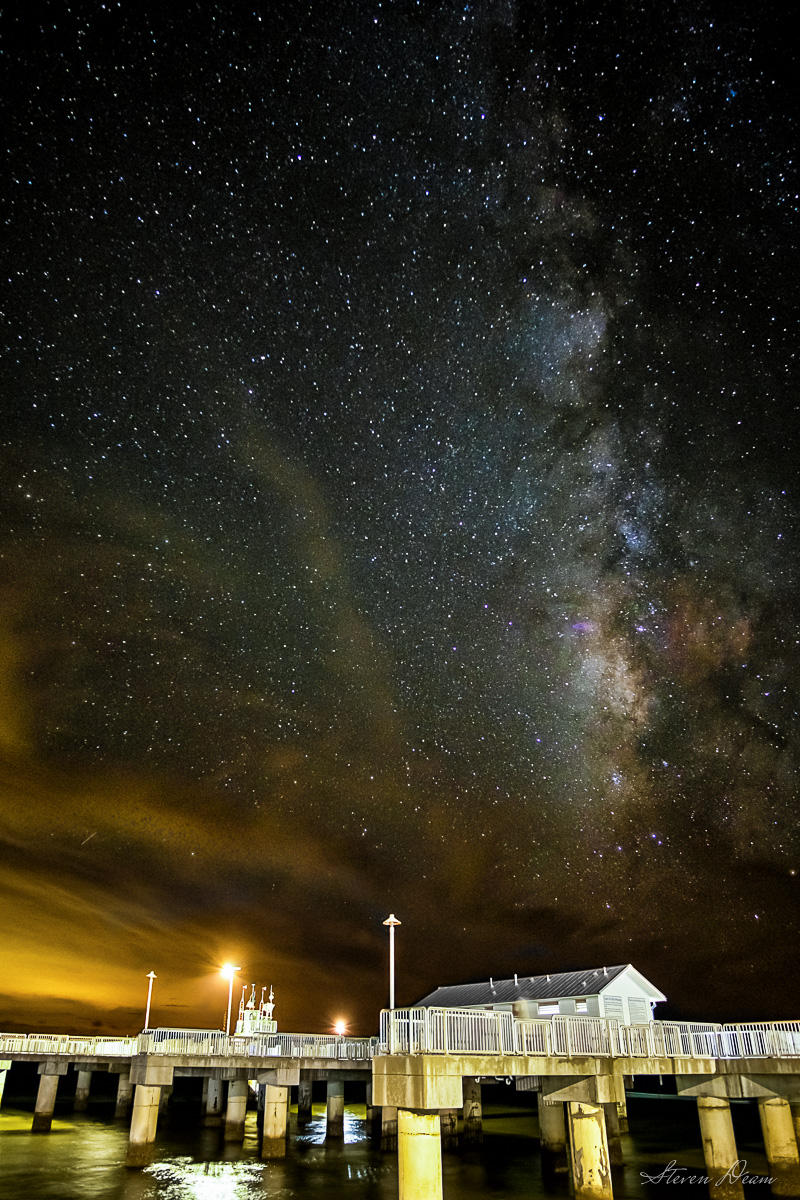 The following shot was taken from a vantage point on the Old Fenimore beach.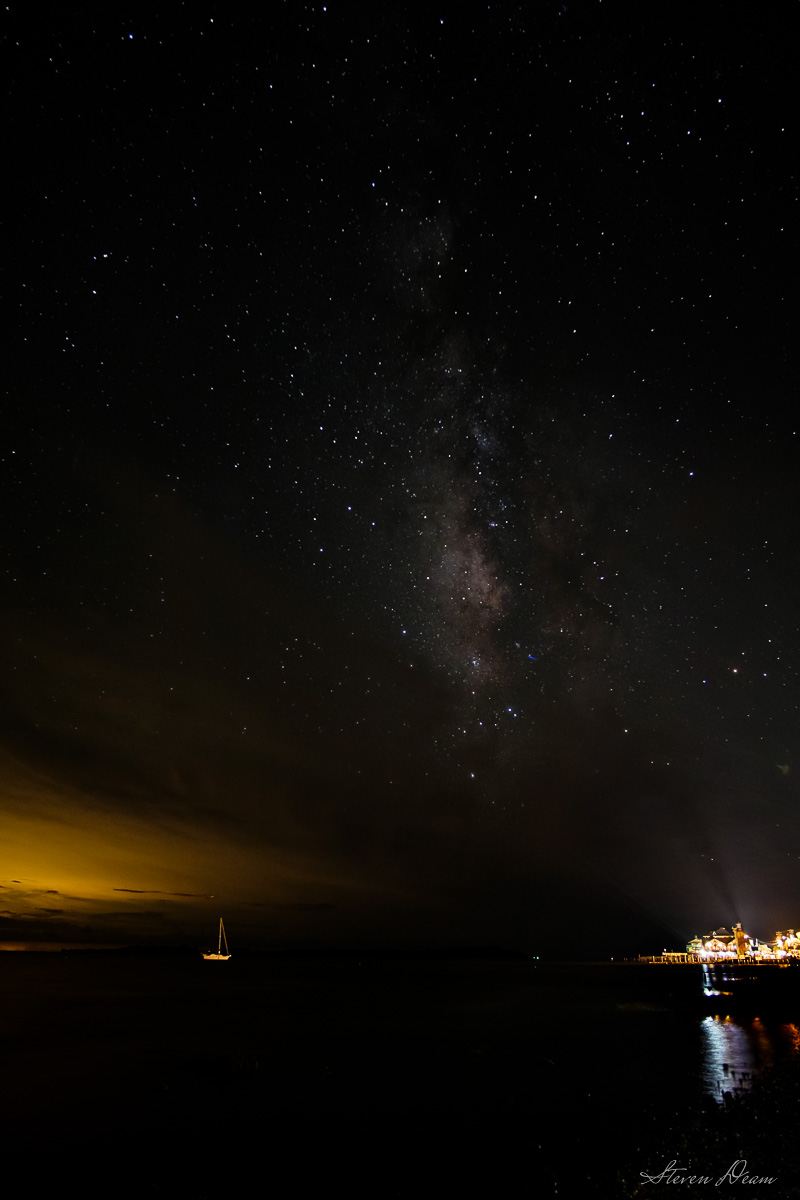 The following shot was taken from the Cedar Key beach.  It is a single exposure so I had to try to balance the exposure of the sky with the lights on Dock Street.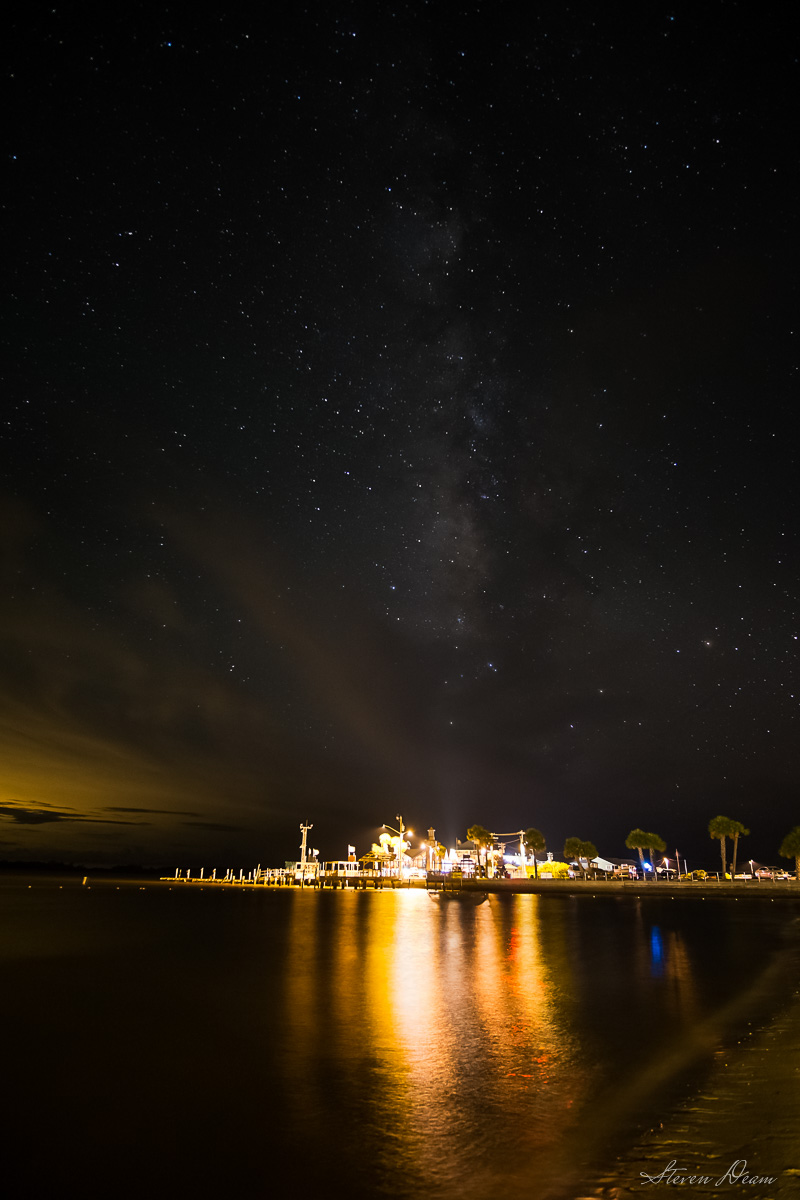 Following is a shot of The Island Place condominiums taken from the C Street bridge.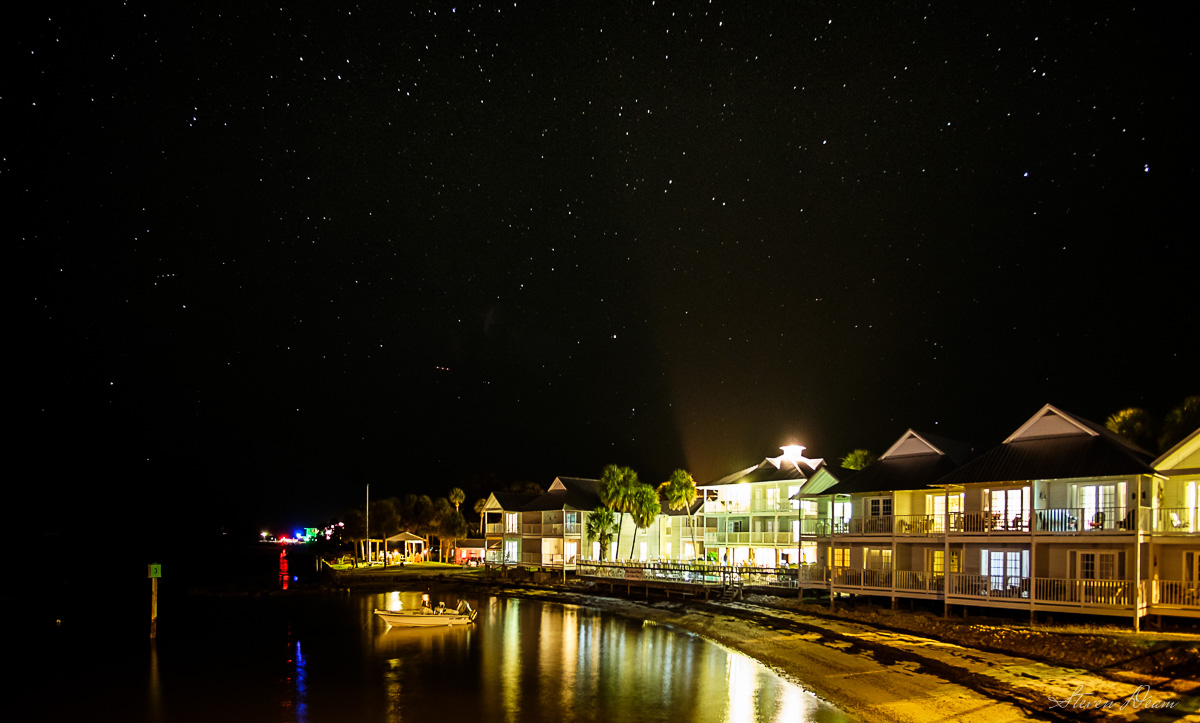 And a shot of the restaurant section of the Cedar Cove condominiums.