Historical Highlights of Atsena Otie Key
"Atsena Otie" from the Muscogean language "acheno ota" or cedar island The island of Atsena Otie had its beginnings as a mud flat that was probably used as a fishing camp by Archaic Period cultures several thousand year ago. It's surface was fortified with shellfish and mollusk debris (meal leftovers) for millenia; this is referred to as a midden. Upon entering the island from the pier, the midden is quite obvious as it rises nearly six feet from the water level. The ruins of the Faber Mill, built in 1868, sit upon ancient midden. The island has seen many changes – caused both by Mother Nature and humans. The shape and size of the island has waxed and waned from storms and erosion to what you find today.  Below is a brief history of Atsena Otie, which was called Depot Key, then Cedar Key until 1852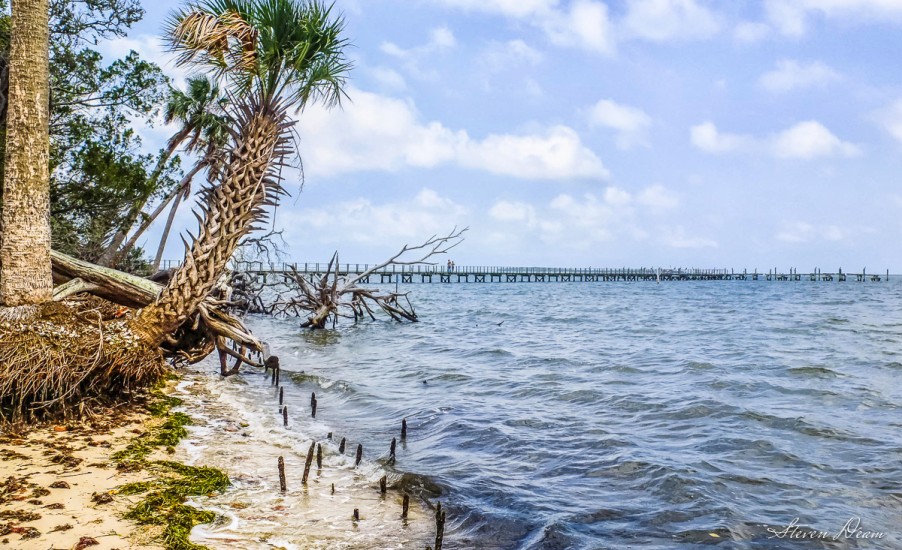 1842 October. Island struck by a hurricane that eliminated most structures. The storm was followed by legal "homesteading" on the island.
1873-1852 Augustus Steele built a resort for FL and GA planters. Changed island name to Cedar Key.
1843-1860 2 wharves, 2 warehouses, several homes and other buildings constructed. Name changed back to Atsena Otie Key.
1850's Trade grew. Atsena Otie was the only port for those traveling south and for the shipping of goods such as.cotton, sugar, tobacco, turpentine and rosin.
1855 A.W. Faber bought large tracts of land in Levy County (becomes important later) to be cut for timber.
1860 Census on Atsena Otie showed 215 men, women and children in 30 households
1862 The Civil War brought action. The Cedar Keys area was blockaded by the Union Navy. Shipping and fishing were curtailed. The rail and port in the Cedar Key area were destroyed by the U.S.S. Hatteras. Orders were to destroy all structures. Following this, living conditions were poor.
1868 Reconstruction period. Cedar Key came back to life. Famous Faber Mill was built on Atsena Otie to supply cedar to pencil factory in New Jersey. The area revived as a shipping port and much cedar was milled.
1882 Cedar production: $330,000; pine lumber production: $550,000. 50 houses on Atsena Otie Key
1896  Hurricane and a 10 foot tidal wave crossed the island. Faber mill was destroyed. Island was abandoned by most. Eventually all I inhabitants left the island.
1929 Cedar Keys National Wildlife Refuge established on near-by islands (Snake, Bird, North Keys).
1997 Atsena Otie Key sold to the Suwannee River Water Management District which entered into a Memorandum of Understanding with the U.S. Fish and Wildlife Service to have the island managed as part of the Cedar Keys NWR.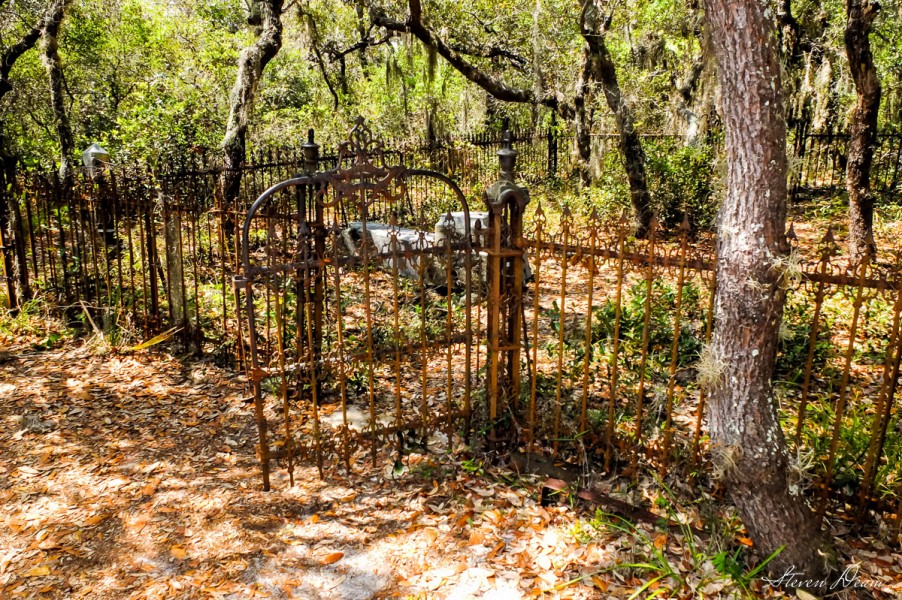 The "cut" between the two halves of the island provides a terrific paddle for kayakers. Don't miss the 19th century cemetery and ruins of the thriving village. Text Credit: U. S. Fish and Wildlife Service    Photos By: Steven Deam
If you visit Cedar Key, it is a very enjoyable kayak paddle over to Atsena Otie Key.