My poem solicitation has generated a fair amount of interest from visitors to this site.  I received the following note from a resident of Cedar Key.
Hi Steve. 
Came across this picture I took of the Thomas Guest house while searching some old ones.  Thought you might like it, but have no idea if the quality is good enough.
Tina Ryan
Ryan Management Company, LLC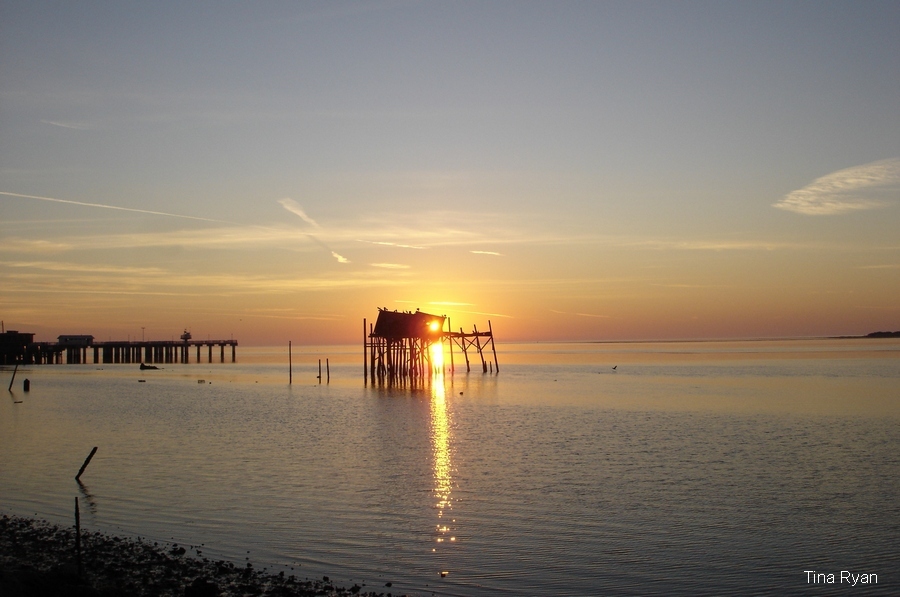 Tina manages the Natures Landing Condos and is someone that I personally know.  I really like this image that she captured in August of 2004.    Even though it could easily be a sunset shot, it is actually a sunrise.   Most visitors to Cedar Key who like to take walks are very familiar with this vantage point.
As can be seen in the next blog-post, the walls of the structure have almost completely collapsed since then.