In connection with the poetry solicitation, I received this note from a visitor to the site over the weekend….
Hi Steve,
I found this photo I took on our first visit to CK in October, 1986.  The damage from the 1985 hurricane Elena can be seen on the dock in the foreground.  Photo taken from the balcony of room 208 in The Island Place.  I don't know whether you care to use it, but you're welcome to it in any event.
Best wishes,
Bob Seitz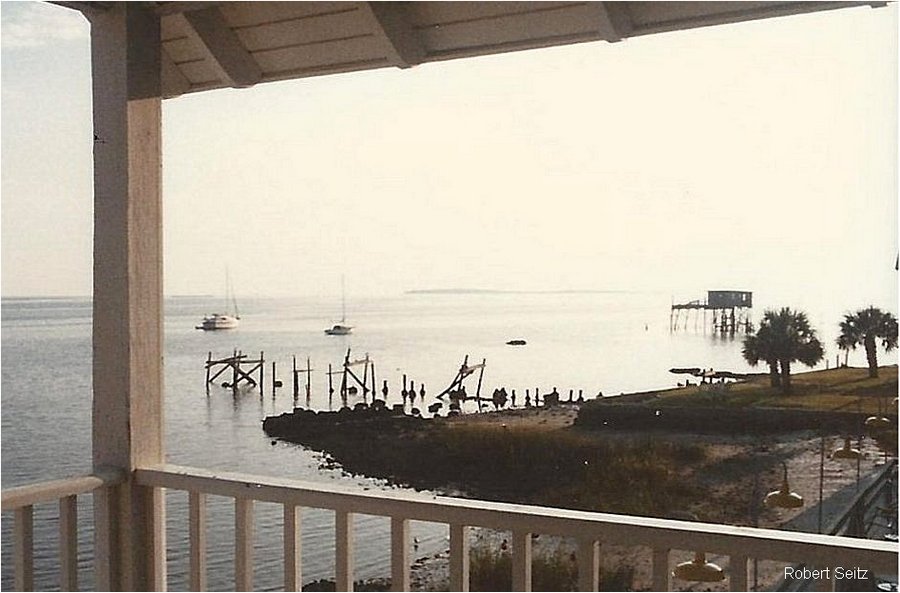 I love this image.  It's a great perspective of the honeymoon cottage.  You'll notice that in 1986 all four walls of the Thomas Guest House were still erect and in seemly relatively good shape, despite hurricane Elena.   The pier that is shown destroyed in the middle of the photo was rebuilt into a double deck pier.  Earlier this year the double deck pier was once again destroyed!!    I think I have some before and after shots of the double-deck pier which I will post in the near future…
Bob also sent me the following shots that were taken in April of 1988.   They show the destroyed pier being rebuilt into a double-deck pier…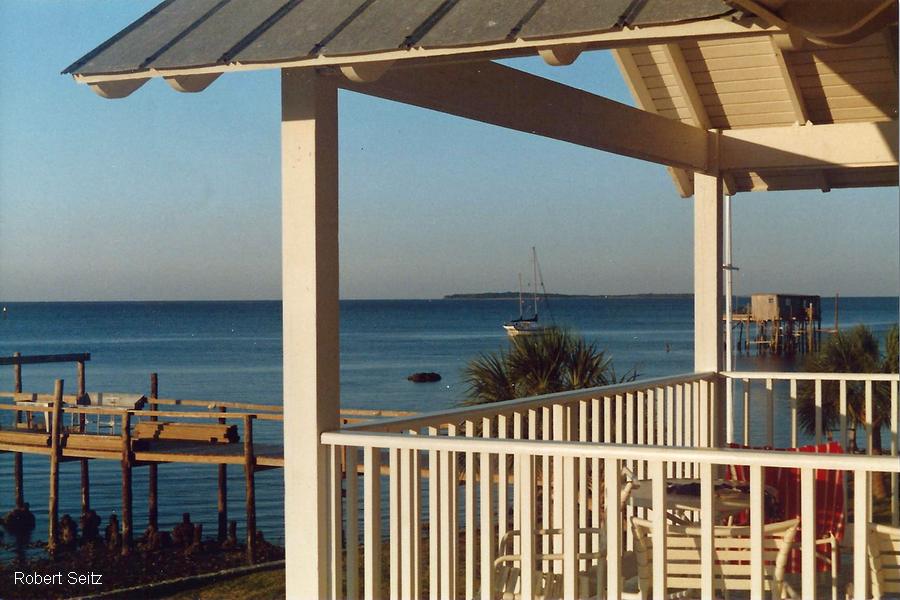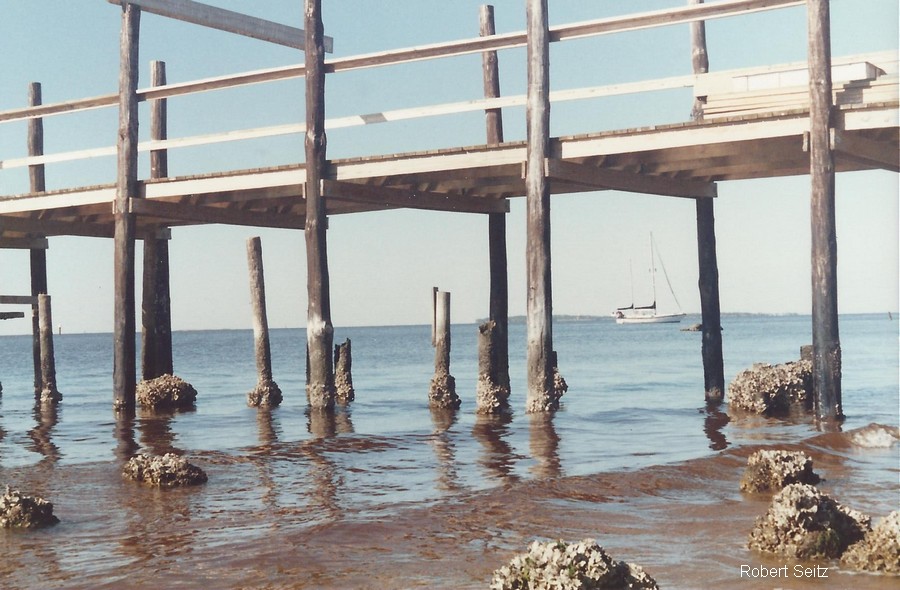 Robert Seitz has been visiting Cedar Key since 1986.  He is the author of "Nora", a very interesting book loosely based on Cedar Key.   I read Nora this spring and found it to be very intriguing and a good read!