Welcome to my Cedar Key Blog!  Check out the menu for lots more photos and information.
While taking some sunset shots from the C Street bridge for my previous post, I noticed a group of people taking turns taking pictures of everyone but themself.   When I asked if they would like for me to get a shot of all four of them they were very appreciative of that.  While taking a couple shots of them I learned that they are Buckeyes from Cincinnati.   Having already given them one of my shamefully, self-promoting SeeCedarKey cards, and since they were so friendly I asked if they would mind if I took a shot of them and put it on my blog.  They said sure that would be fine.  One of them even said, I'll hold up your card for the picture.
So for everyone who know these good people from Cincinnatti, here's the shot I took of them…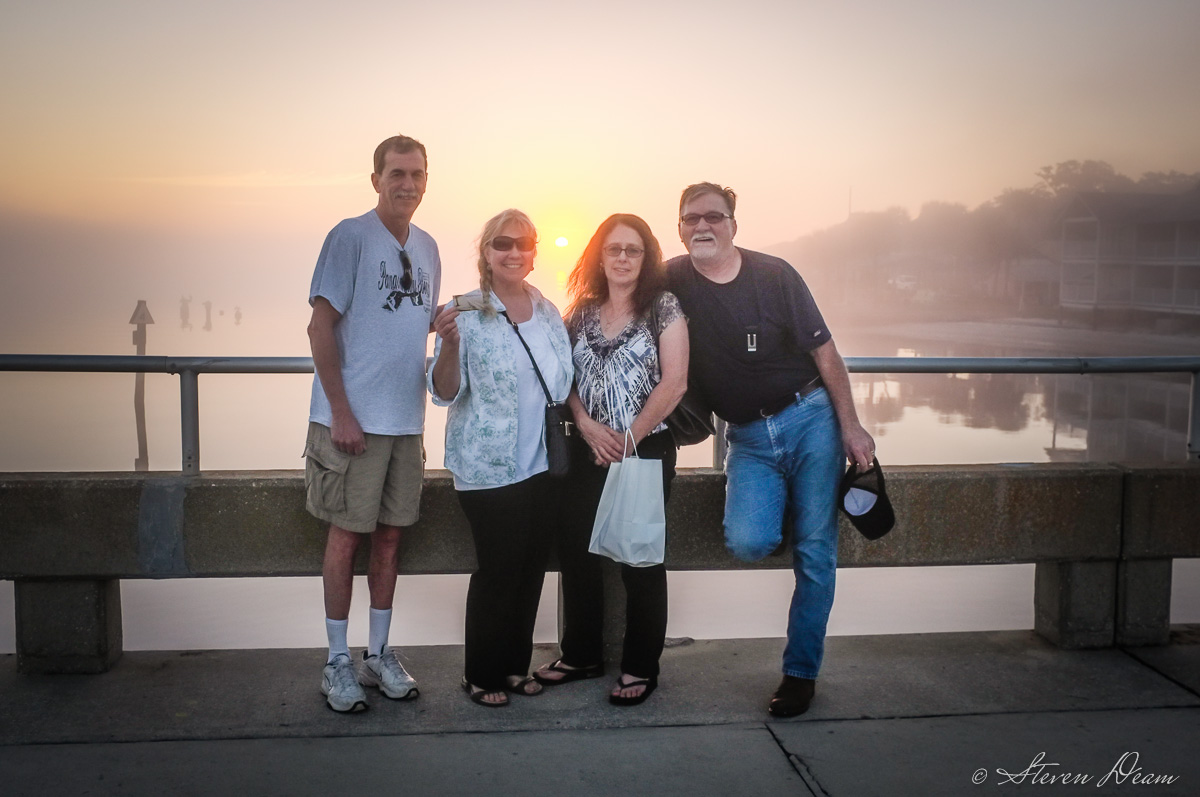 This is one of the things that make Cedar Key so enjoyable.  On this little island, time really does slow down.  Everyone is very friendly and laid back, and no one is in a hurry.  Life here is very simple.
On a daily basis we meet and talk to new people from all over the world.    In the last few days we have met new people from North Carolina, Chicago Illinois, Cincinnati Ohio, Germany, Switzerland, France, Toledo Ohio, Michigan (U.P.), Lagrange and Terra Haute Indiana, Nova Scotia Canada, and many other places.. (we don't always ask where they are from.)  Almost without exception everyone is extremely friendly.  And, most people have an interesting story about how they discovered this unique little town.
Here's the sunset they were enjoying…  Cedar Key is known for it's "million dollar" sunsets, and this was definitely one of them!